From Open Championship venues to modern masterpieces and stunning resort layouts, Scotland has a remarkable depth of must-play golf courses, with the overwhelming majority of them being accessible and within reach of any golfer from inside the nation or beyond it.
Anticipating the gradual re-opening of society throughout 2021, Scotland will likely be a popular destination, especially considering that courses have remained open despite winter restrictions to battle the pandemic.
This could be the year to treat yourself – we all deserve one – but where should you experience later in the season?
We have analysed new reviews submitted into the Golfshake Course Section last year and have brought together the highest rated courses, all of which certainly meet the criteria of being an essential must-play.
Many of these are to be expected in such a ranking – but there are one or two surprises that may catch the eye!
Kingsbarns Golf Links
Review Comment: "Not often you can say that a round this expensive was worth every penny, but it really was that enjoyable to play that it becomes a secondary factor and I would happily pay it to play many times in the future."
Golfshake Rating: 5.00
Machrihanish Dunes
Review Comment: "One of the best courses I've ever played. It is the proper links golf experience. The course is majestic. Superb layout. Very challenging but very enjoyable to play."
Golfshake Rating: 5.00
St Andrews Links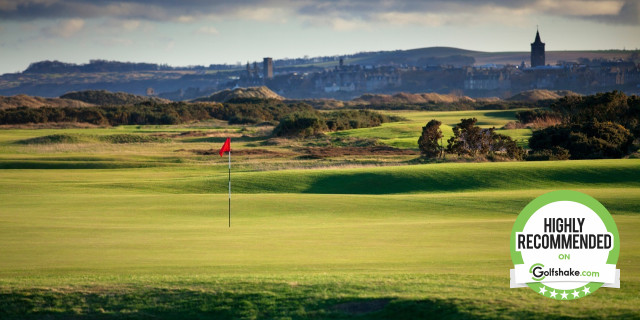 Review Comment: "I'm not sure I have the words to describe how amazing this place is. The weather was very typically Scottish but, for me, it just added to the experience. It's definitely one massive tick on my bucket list. The best golfing experience I've ever had."
Golfshake Rating: 5.00
Turnberry Resort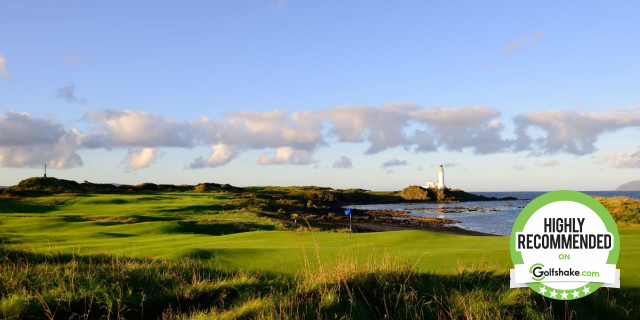 Review Comment: "Turnberry, what can be said that hasn't already been written, nothing! This place has two genuinely world class golf courses, a great hotel in a fantastic location, just heaven. Only thing to say is – just go there and experience it, you will not be disappointed."
Golfshake Rating: 5.00
Gleneagles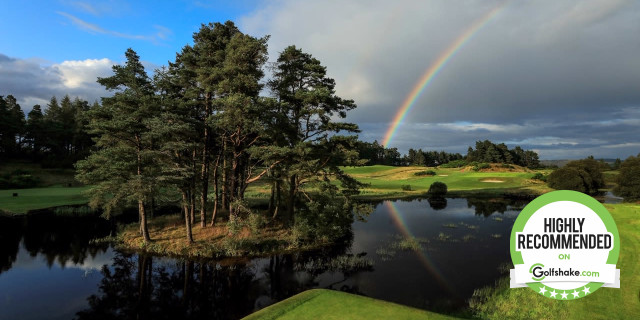 Review Comment: "I love this place. The course was magnificent, greens firm and with a good pace. Just simply perfect."
Golfshake Rating: 4.97
Southerness Golf Club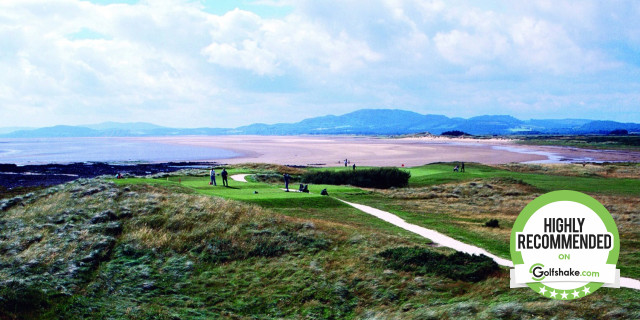 Review Comment: "A truly proper links course, fantastic layout, very well maintained, excellent shop and clubhouse. Friendly staff and good value for money. A great experience to play and enjoy all this picturesque area can offer whilst you do so."
Golfshake Rating: 4.95
Archerfield Links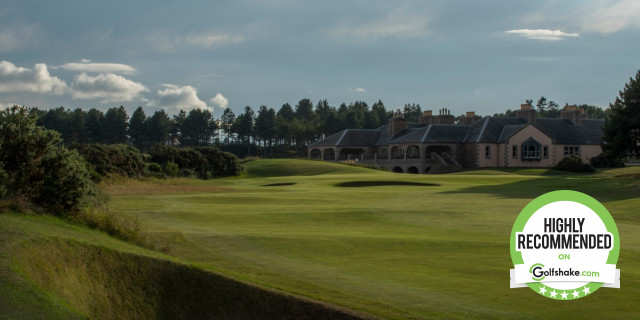 Review Comment: "Fantastic setup from the clubhouse to the course and practice facilities. Excellent hospitality, course in great condition, would recommend playing Archerfield."
Golfshake Rating: 4.94
Gullane Golf Club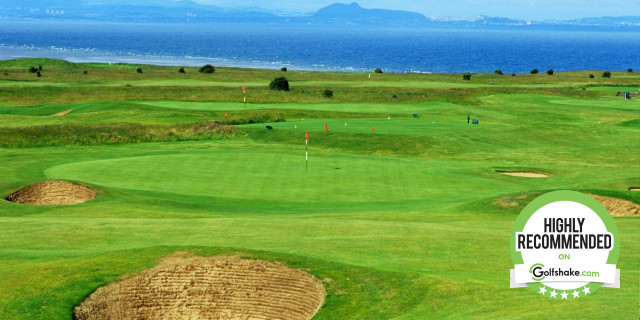 Review Comment: "One of the best courses in the UK with unbelievable views of the surrounding areas."
Golfshake Rating: 4.93
North Berwick Golf Club
Review Comment: "A beautiful challenging links course. A challenge for golfers of all standards. Great mix of holes, incredible views all round. If you are ever in East Lothian, this is a must play."
Golfshake Rating: 4.85
Dunbar Golf Club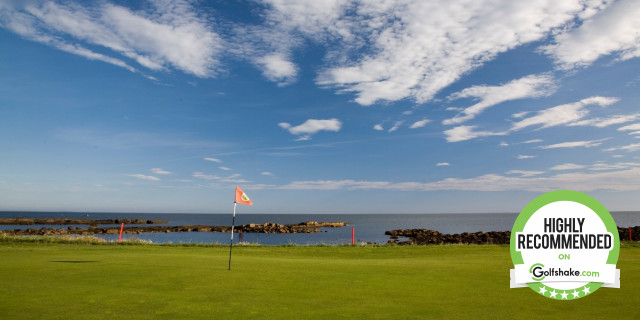 Review Comment: "This course is one of the best I have played in Scotland. A real challenge and probably the truest greens you will find outside of the major venues. I can't wait to play it again."
Golfshake Rating: 4.80
Irvine Golf Club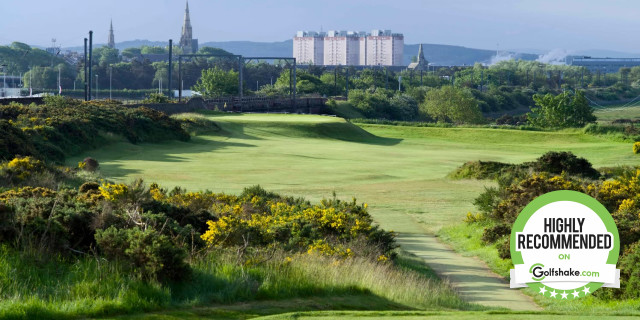 Review Comment: "I was advised to play Irvine Bogside by a friend and now he is my best friend. What a course, a real challenge but fair also. The condition of all parts of the course were excellent and I will be back as soon as I can find a way to get back on."
Golfshake Rating: 4.77
Western Gailes Golf Club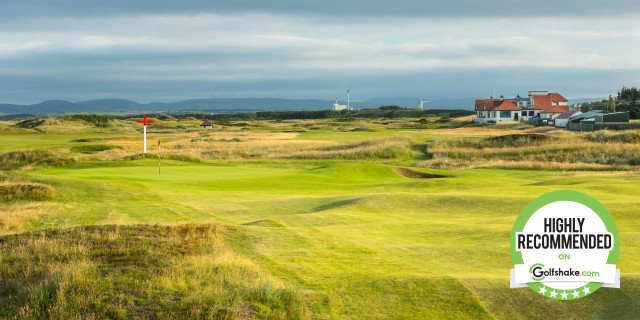 Review Comment: "One of the finest links courses I have ever played. The quality of the fairways and greens were exceptional, and I played a wide variety of shots to get round this amazing terrain. I would recommend highly to any golfer who relishes the challenge of true links golf."
Golfshake Rating: 4.74
The Roxburghe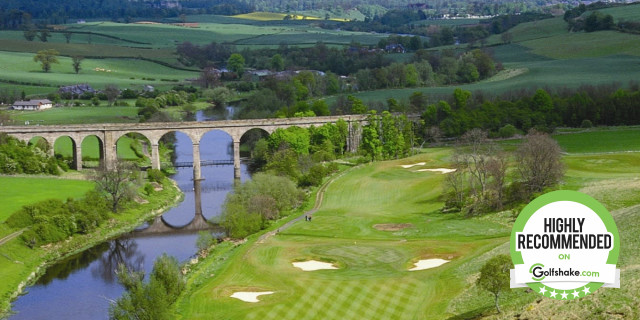 Review Comment: "A true gem of a parkland course with stunning views. Well laid out and spacious course set among many acres. Some gorgeous holes and a good test of golf. Some long par 4s to test the better players. Course was immaculate."
Golfshake Rating: 4.70
Carnoustie Golf Links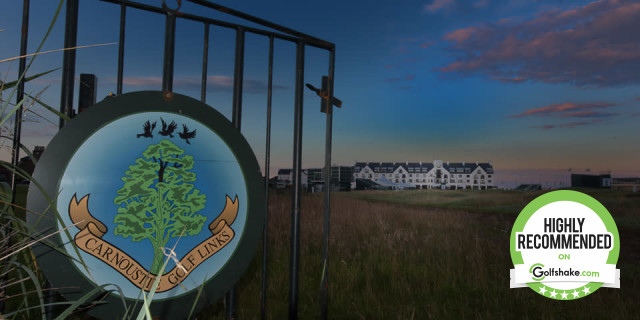 Review Comment: "Carnoustie is a tough course, especially if the wind is into you from the first tee. Challenges on every hole, but a very worthwhile and enjoyable experience."
Golfshake Rating: 4.69
Nairn Dunbar Golf Club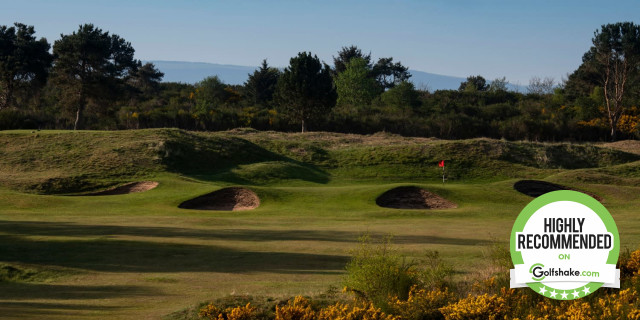 Review Comment: "Lovely course, had an amazing day, weather was great and will play again next season."
Golfshake Rating: 4.66
Lundin Golf Club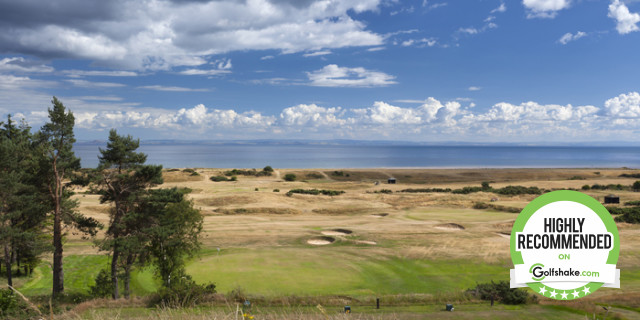 Review Comment: "Could happily play this course every day for the rest of my days. Fantastic condition, greens immaculate, tough but fair and loads of fun."
Golfshake Rating: 4.56
Crail Golfing Society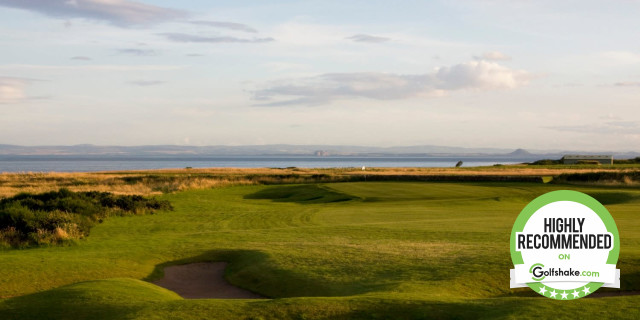 Review Comment: "The best course I have played to date. Stunning setting, beautiful course and challenging wind. It was a picture postcard and a privilege to play."
Golfshake Rating: 4.53
Ladybank Golf Club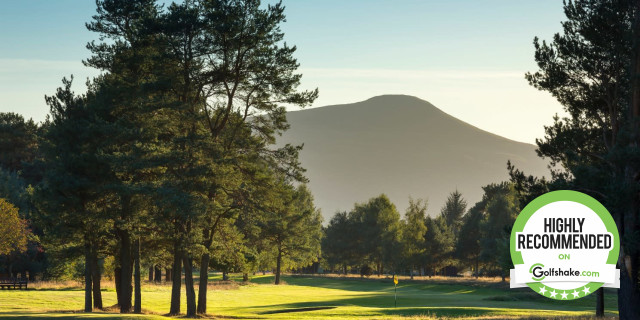 Review Comment: "A gem of a course, in fantastic condition. Lots of tree-lined fairways, and plenty of strategic bunkers in place. Greens fantastic. A must play if you are around Fife."
Golfshake Rating: 4.51
The Duke's St Andrews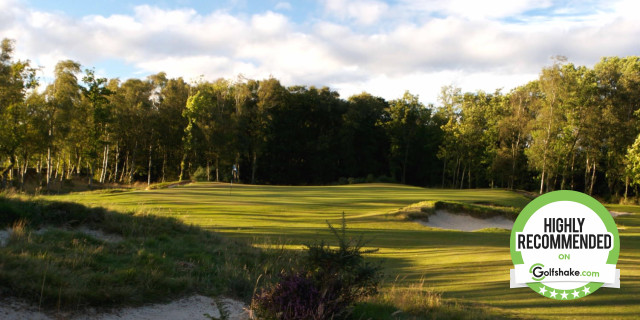 Review Comment: "Absolutely beautiful course, fairly long, rough not easy to play from and stay out of the gorse. Beautiful setting with gorgeous views. Very good value for money."
Golfshake Rating: 4.41
Dundonald Links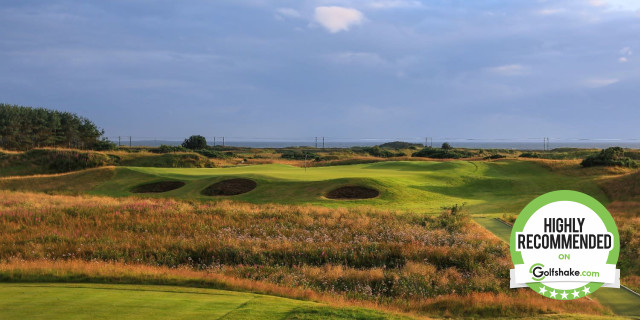 Review Comment: "Played on a lovely sunny (but windy day). The course was in great condition and it's a lovely layout which makes you feel like you have the place to yourself."
Golfshake Rating: 4.40
---
Related Content
Great Value Golf Courses to Play in Scotland
Must Play Bucket List Golf Courses to Experience in 2021
36 of the Best Golf Courses to Play in 2021
Golf Courses to Play That You May Not Know
Could These Be Golf Courses To Play in 2021

Credit: Source link