Xander Schauffele, one of the most understated players in golf, issued stinging analysis after Patrick Reed's victory at the Farmers Insurance Open. Schauffele claimed Reed was "protected by" the PGA Tour in response to discussion around a rules drama. Reed shot a closing round of 68 to win by five at Torrey Pines but the narrative proved a long way from birdies and bogeys.
Reed's latest success was overshadowed by incredible noise attached to a free drop taken from a supposedly embedded lie in rough and into more favourable domain during the third round, after television pictures showed the former Masters champion's ball bounced upon landing. "The protocols and everything I went through was the right thing," said Reed during his victory press conference. "I did everything I was supposed to do and that was confirmed by the rules officials." A volunteer had told Reed she "didn't see" his ball bouncing.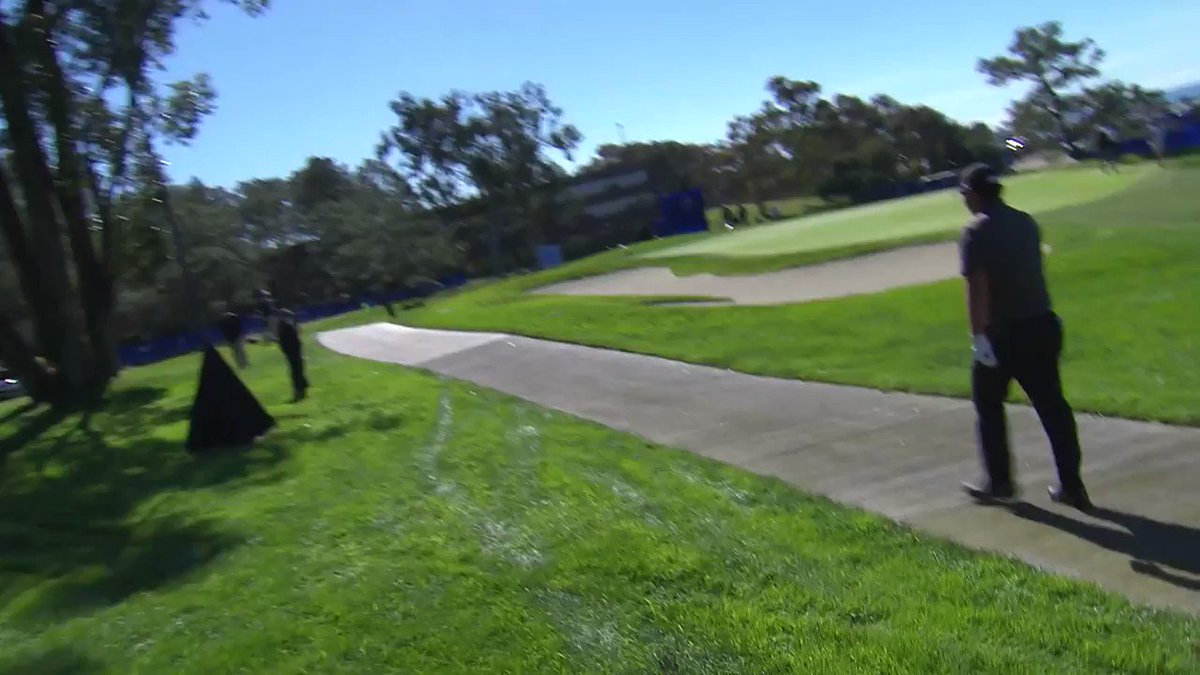 Reed is no stranger to rules controversies, which adds gloss to this story. In late 2019 he was penalized for apparently improving his lie in a bunker at the Hero World Challenge.
"I didn't search for the videos, I just have heard talk amongst the boys out here," said Schauffele upon completion of his fourth round. The world No 6 was then asked to assess a scenario whereby Reed had his ball in his hand before a referee appeared.
"I would not put myself and create a situation like that," Schauffele said. "That's kind of … I wouldn't. If my ball's embedded, I usually will wait and call someone and kind of wait until everyone's on the same page, wait to look at video. So I try to avoid situations like that just for that reason.
"I would wait for an official. You can put a tee in the ground and check your ball. I mean, he did everything by the book according to the official and everyone stood by there. Obviously the talk amongst the boys isn't great, I guess, but he's protected by the Tour and that's all that matters, I guess."
Lanto Griffin, who shared seventh, sounded similarly unimpressed by what had transpired during round three. "I mean, it's tough," said Griffin. "Golf's a game of sportsmanship and it's tough to put us in the spot to call him out because we weren't there. But at the end of the day I think 99% of the golfers out here, if it's in question one way or the other, they're going to go the other way, not taking a drop, it didn't cross, that type of deal. So it's tough to see, it's sad, kind of pisses us off, but it's the way it is."
In an unusual move, the PGA Tour publicly released hitherto unseen footage of a Rory McIlroy third-round drop – on the basis of an embedded lie in the rough at the 18th – in an apparent attempt to douse noise around Reed. McIlroy's ball had also bounced but general consensus is that it landed back in its own pitch mark. In a statement the Tour said: "It was reasonable for both players to conclude – based on the fact that they did not see the ball land, but given the lie of the ball in soft course conditions – that they proceed as the rule allows for a potential embedded ball."
McIlroy, smartly, focused on the detail of his own drop but did suggest the furore around Reed was a "storm in a tea cup". The Northern Irishman said: "I hit a five-iron for a layup. It sort of got caught up in the wind and ballooned and it landed beside three volunteers, but they didn't see it. The three guys were searching for the ball as I got there. It took me a minute and a half to find it and then one of the guys found it, he said: 'Well, no one saw it.' So I basically did the same thing at Patrick did. I said: 'I'm going to just check if it's embedded.'
"I just saw the video of it, because none of them saw it bounce, so I checked if it was embedded and it was in its pitch mark. I took the ball out and there was a lump of mud on it and it had broken the surface. I said to Rory Sabbatini, 'Look, this ball's embedded' and he said, 'Yeah, no problem at all'. He had one on 15 that he had an embedded ball on 15 down the right side. So I basically just said: 'Look, this ball's embedded.' He said: 'Yep, no worries at all.' I took relief and proceeded on."

Credit: Source link