For many golfers, Scotland is the ultimate, where the feeling of playing on these lands takes on another mystical quality. But what's truly wonderful about this ancient nation is the variety of layouts that can be experienced, whether it be championship links or tranquil parklands in the heart of the country. 
Everyone naturally dreams about the legendary destinations of St Andrews, Carnoustie or Troon, but beyond those iconic names, Scotland has many delights waiting to be discovered by the golfer travelling from near or afar.
We have studied the latest reviews submitted into the Golfshake Course Section, identified the highest rated venues from the past year, but crucially isolated the ones that are less expensive and offer the best value for money.
From the hills of Perthshire to Aberdeenshire and the Borders, there should be an appealing course in this feature article that draws your attention for this season and beyond.
Dunkeld & Birnam Golf Club
Review Comment: "I enjoyed playing this course so much I joined the club despite it being an hour and a half drive from my home. Worth every mile and always in great condition!"
Golfshake Rating: 4.70
Elmwood Golf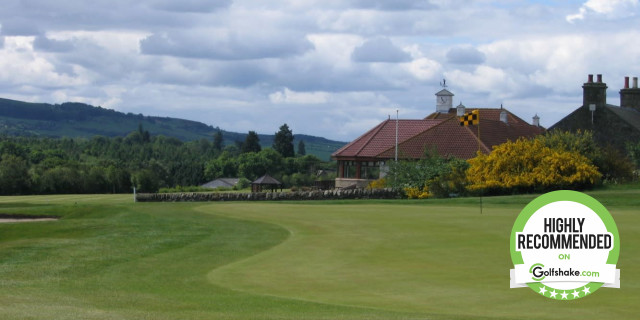 Review Comment: "Value for money, enjoyable course and great facilities. The greens were fantastic and course overall in great condition."
Golfshake Rating: 4.68
Peterculter Golf Club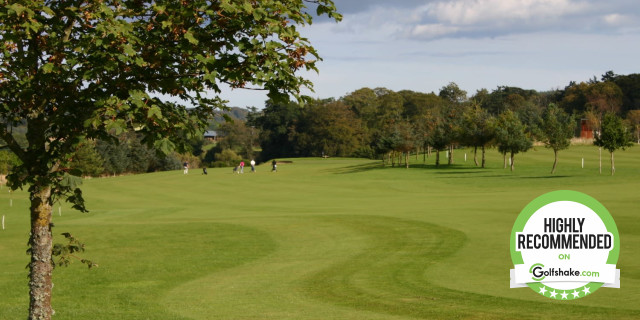 Review Comment: "Yet again the course is in fantastic condition, over the last two seasons the course has only improved and is probably one of the best in the north east of Scotland."
Golfshake Rating: 4.67
Strathtay Golf Club
Review Comment: "Great to be back to this course. Great improvement with added tees. Greens in great condition."
Golfshake Rating: 4.66
Kemnay Golf Club
Review Comment: "Kemnay is a great course. The views are great and the condition is always very nice. Will be playing more."
Golfshake Rating: 4.65
Edzell Golf Club
Review Comment: "Super course, a good test with some great holes. Well worth a visit."
Golfshake Rating: 4.65
Burntisland Golf House Club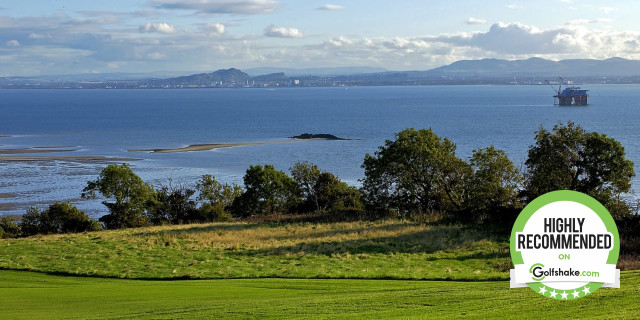 Review Comment: "A challenging quirky little course, with some incredible views along the way. Very friendly clubhouse, inviting, with exceptional service and good fare for a golf clubhouse. Even if your golf is bad, just enjoy the views."
Golfshake Rating: 4.63
Portpatrick Golf Club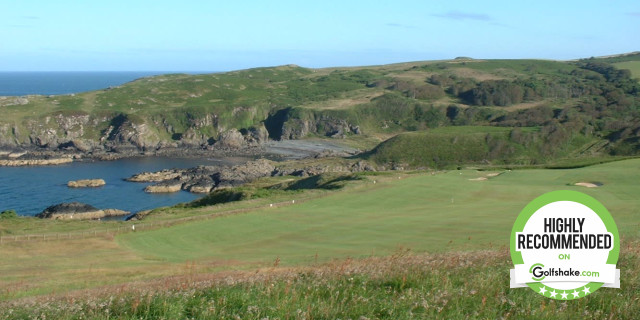 Review Comment: "Fantastic golf course with stunning views across Portpatrick. Offers a good challenge for all levels of golfer in a relaxed and friendly environment."
Golfshake Rating: 4.61
Crieff Golf Club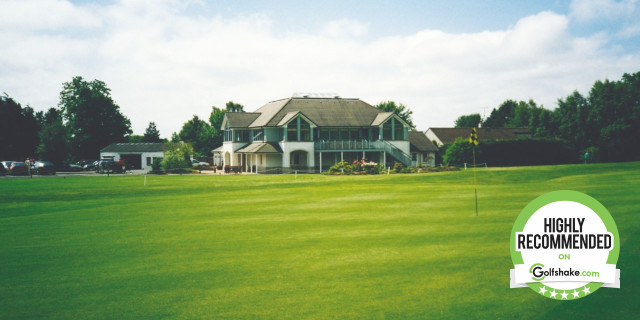 Review Comment: "With its stunning views all around, the very warm welcome from staff both in the shop and clubhouse, this is a five star experience for any golfer."
Golfshake Rating: 4.55
Lochmaben Golf Club
Review Comment: "A fantastic find in the Scottish hills. A beautiful and quaint course set around a lake. Tight in places with long par 3s and very picturesque. Lovely surroundings and very friendly locals and staff."
Golfshake Rating: 4.53
Aboyne Golf Club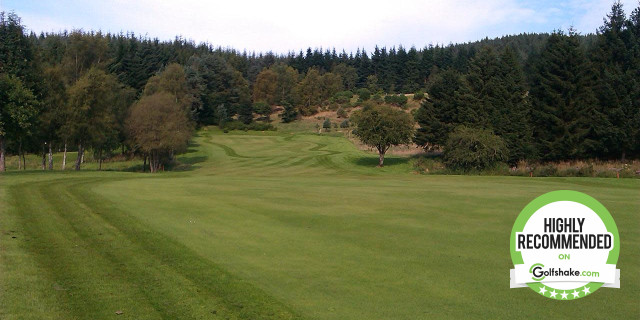 Review Comment: "Fantastic course, with a wide variety of challenging holes. Very well maintained course. Everyone we met was very friendly and welcoming. Highly recommended."
Golfshake Rating: 4.53
Eyemouth Golf Club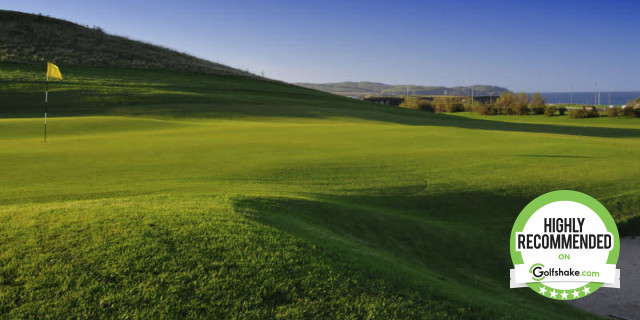 Review Comment: "Very underrated course. Played this in great weather on a great deal online. Probably the best value for money course we've played in UK when you take into account the views, conditioning, layout and location. Must play for all."
Golfshake Rating: 4.49
Powfoot Golf Club
Review Comment: "Amazing links experience and a really really tough course, especially when the wind blows. If you are ever able to play here, do it. This course doesn't give you anything and you work hard for a good score."
Golfshake Rating: 4.48
Balmore Golf Club
Review Comment: "This was my second time playing this course and it was brilliant. This course was in fantastic condition. It was excellent, speed of play was good also."
Golfshake Rating: 4.48
Monifieth Golf Links
Review Comment: "Course was in great condition, first time I've played it in long long time. Greens were fast and in good condition."
Golfshake Rating: 4.45
Inverurie Golf Club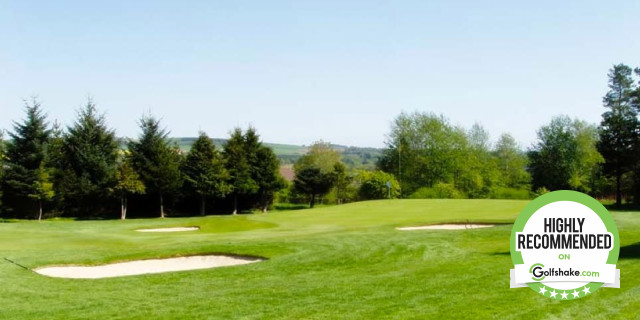 Review Comment: "Beautiful day and a great setting. Greens were amazing. Friendly atmosphere in the clubhouse."
Golfshake Rating: 4.44
Helensburgh Golf Club
Review Comment: "An enjoyable course to play on the hills above the Clyde estuary. The views were fabulous and almost made golf secondary at times. Greens were well kept."
Golfshake Rating: 4.42
Duddingston Golf Club
Review Comment: "A fantastic course. I have played a number of golf courses across the UK and in my opinion think it is one of the best. Would highly recommend."
Golfshake Rating: 4.41
Kings Acre
Review Comment: "A well designed course layout offers some respectable golfing challenges for all standards of player. Friendly, open and relaxed feel to the place, along with excellent practice facilities make this a good home for your golf."
Golfshake Rating: 4.40
Kinross Golf Club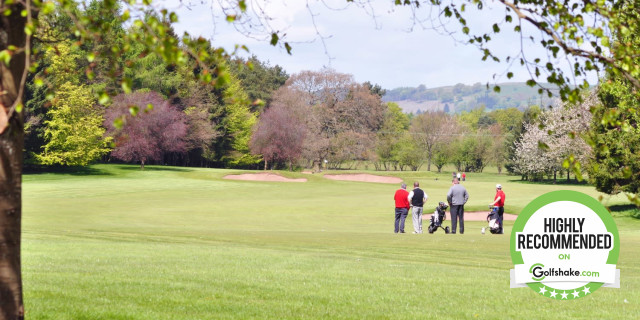 Review Comment: "Two really excellent courses in the one location, fabulous condition and extremely friendly, well worth a second visit."
Golfshake Rating: 4.37
---
Related Content
Must Play Scottish Golf Courses in 2021
Must Play Bucket List Golf Courses to Experience in 2021
36 of the Best Golf Courses to Play in 2021
Golf Courses to Play That You May Not Know
Could These Be Golf Courses To Play in 2021

Credit: Source link