We have already established that the term "Hidden Gem" is somewhat redundant in this age of social media, but there's no doubt that there are nonetheless venues located throughout the United Kingdom that are lesser known jewels.
These are golf courses that have been Highly Recommended by the Golfshake Community, that are affordable to play, and that deliver an unforgettable experience that will leave you wanting to return for more.
Having first uncovered destinations to consider playing for under £30, we have climbed the price range slightly. Each of the following layouts have available tee times priced below £100 and can be considered true gems!
From Brora and Machrihanish Dunes in Scotland, to Cavendish and Enville in the heartlands of England, there should be something for everyone here.
Start planning and aspiring. Make your golf season a memorable one by visiting one of these courses in 2021!
Brora Golf Club
Review Comment: "Fabulous golf course, beautiful layout and lots of great holes. This was a massive hit with all of our four ball in a wonderful setting."
Golfshake Rating: 5.00
Location: Scotland
Machrihanish Dunes Golf Club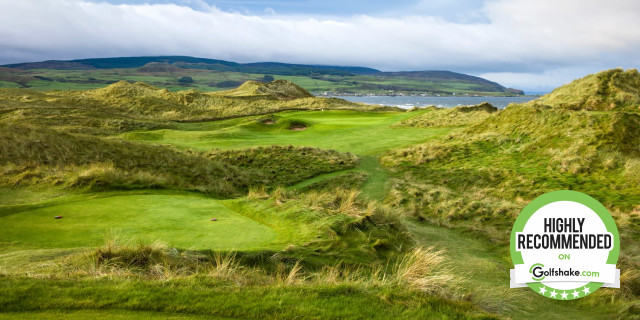 Review Comment: "Mach Dunes shows what a genius David McLay Kidd is. Built on a Site of Special Scientific Interest. No fertiliser, only sheep and laid out with the minimum of alteration to the original dunes, only the tees were levelled out."
Golfshake Rating: 5.00
Location: Scotland
Toot Hill Golf Club
Review Comment: "One of the best courses around. Short but always in great condition, Greens run very well and quick. Lovely holes, including the 12th and 18th."  
Golfshake Rating: 4.94
Location: East of England
Enville Golf Club
Review Comment: "I now see what the hype is all about! Two fantastic courses in one club, how greedy of them! We paid the winter day rate and just about managed to squeeze both in before the light faded too much."
Golfshake Rating: 4.93
Location: West Midlands
The Manor House Golf Club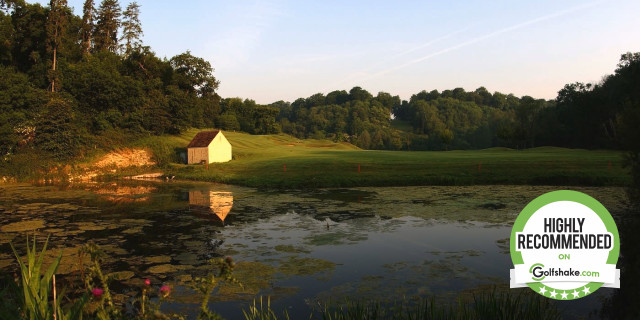 Review Comment: "Course was in very good condition with very good greens, true and quite quick. Some lovely par 3s and a good range of tees to test all levels."
Golfshake Rating: 4.91
Location: South of England
Farnham Golf Club
Review Comment: "What a superb course. Tree lined fairways, some really challenging holes, well placed bunkers and lightning fast beautifully manicured greens. Challenging for the average golfer but well worth a visit. Lovely terrace overlooking course and great little cafe at the 9th serving food and drinks."
Golfshake Rating: 4.83
Location: South East of England
Cavendish Golf Club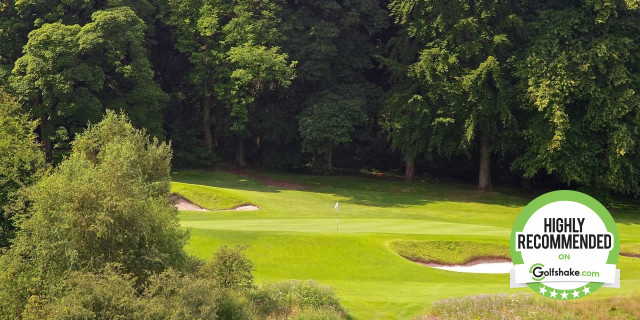 Review Comment: "This is a very friendly welcoming club designed by Dr MacKenzie in 1925. It has stood the test of time. A member of our party actually said it was the best course he had ever played. Greens immaculate and true. Well done to everyone at the club, it is a true first class course."
Golfshake Rating: 4.81
Location: East Midlands
Silloth-on-Solway Golf Club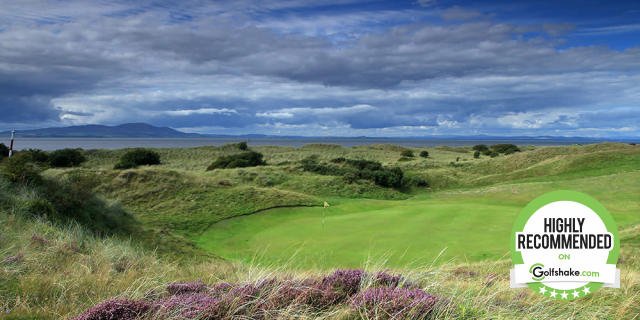 Review Comment: "Simply one of England's hidden gems, with it so close to Scotland you'd think you were there. Very warm welcome, fantastic course, but pray for a slight breeze and not wind, excellent food as well."
Golfshake Rating: 4.80
Location: North of England
Tandridge Golf Club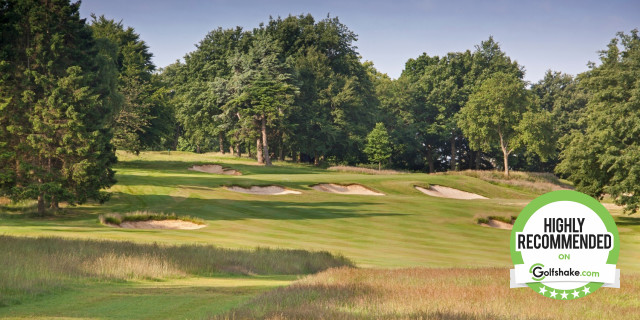 Review Comment: "What a gem of a course hidden away in the Surrey countryside. Lovely old clubhouse with great facilities. A pleasure to play on and we were made very welcome. Highly recommended."
Golfshake Rating: 4.80
Location: South East of England
The Irvine Golf Club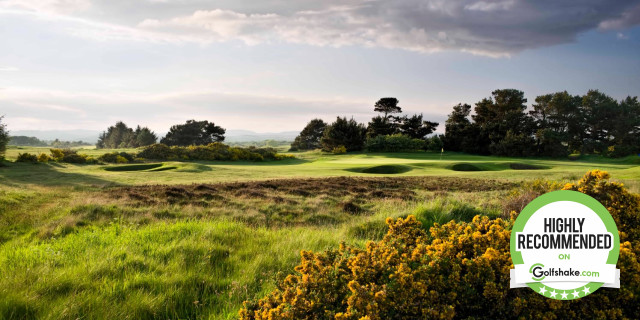 Review Comment: "I was advised to play Irvine by a friend and now he is my best friend. What a course, a real challenge but fair also. The condition of all parts of the course were excellent and I will be back as soon as I can find a way to get back on."
Golfshake Rating: 4.77
Location: Scotland
Rufford Park Golf & Country Club
Review Comment: "What a fabulous golf course. Stunning setting and surroundings. A challenge for the low handicap and playable at the same time for the lesser ability player. Can't think of a hole I didn't like. High up on my list and can't wait to go again."
Golfshake Rating: 4.75
Location: East Midlands
Sweetwoods Park Golf Club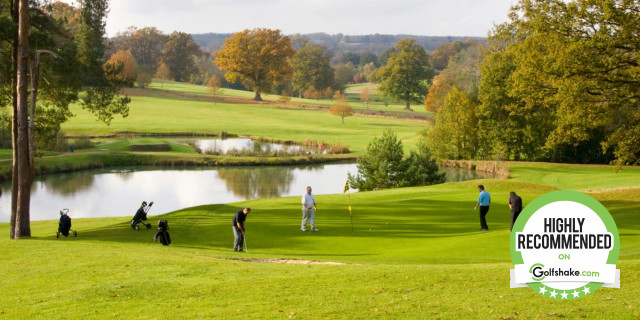 Review Comment: "Quality course in good condition, greens were fast and true. We had a great day and will be returning soon."
Golfshake Rating: 4.74
Location: South East of England
Greetham Valley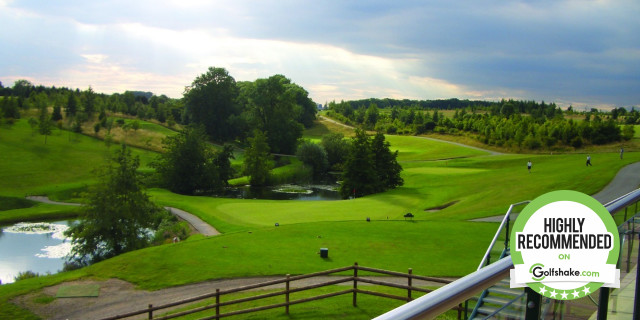 Review Comment: "Truly one of the best venues in the county with 36 terrific challenging holes with two very different layouts and tests for any golfer. Great condition, fantastic shop and clubhouse, excellent staff and always busy, which is the best compliment any golfer can give to a course."
Golfshake Rating: 4.73
Location: East Midlands
Fulwell Golf Club
Review Comment: "How fantastic. Best conditioned golf club I've played this year. Well worth the money and can't wait to go back again. Cant' fault a thing at this club. Friendly staff and a real gem to play."
Golfshake Rating: 4.72
Location: South East of England
Hartlepool Golf Club
Review Comment: "First time I have played this course, I would however definitely play it again. The course was in excellent condition, but was challenging due to the strong wind off the North Sea."
Golfshake Rating: 4.72
Location: North of England
Kings Hill Golf Club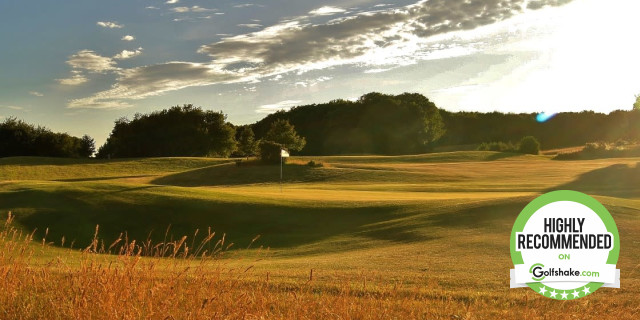 Review Comment: "A fairly challenging course for the mid-handicapper, this course is well maintained and remains playable even after the wettest of weather."
Golfshake Rating: 4.72
Location: South East of England
Crosland Heath Golf Club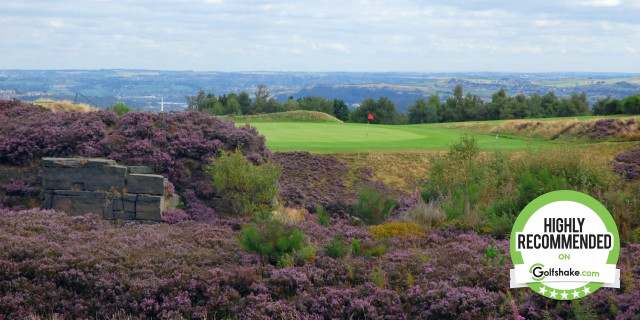 Review Comment: "Played several times, but this was the first visit when all the heather was in bloom. Purple flowers everywhere, stunning. Great course with a real variety of holes, great views too and tricky when the wind blows!"
Golfshake Rating: 4.71
Location: North of England
Studley Wood Golf Club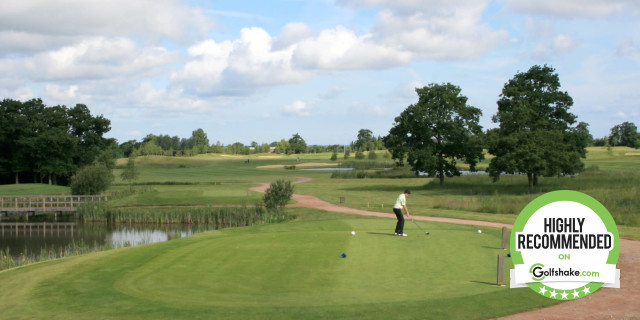 Review Comment: "This is a great course which is varied and in great condition. Superb practice area. Friendly team with a great set up. Lots of water makes it challenging!"
Golfshake Rating: 4.69 
Location: South of England
Sand Moor Golf Club
Review Comment: "Always thought Sand Moor gets overlooked due to the more 'known' courses nearby (Moortown/Alwoodley) but it's a very good course and often half the price."
Golfshake Rating: 4.69
Location: North of England
Crowborough Beacon Golf Club
Review Comment: "Crowborough feels like an adventure – almost all its holes are dramatic, there are great views, there's strategy and the condition is good. It's a very memorable course, underrated and great value compared to its heathland relatives in Surrey."
Golfshake Rating: 4.68
Location: South East of England
---
Related Content
Golf Courses to Play That You May Not Know
Are Hidden Gems a Thing of the Past
An Alternative Look At MUST Play Venues
36 of the Best Golf Courses to Play in 2021
50 Golf Courses to Play This Summer Under £50

Credit: Source link