Following a long and dark winter of uncertainty, everyone is looking forward to better times ahead, with a late spring bonanza expected for golf. 
Courses have remained open in Scotland, but in England, following a lengthy shutdown, the game is expected to return on March 29th, a thrilling day for golfers throughout the nation. Tee times will be in demand, and we dearly hope that a similar resumption will come to those in Wales, Northern Ireland, and the Republic of Ireland.
But now we can look ahead with some degree of optimism, where are you going to play? You could argue there's some bias here, but the Golfshake Course Section and its thousands of independent reviews is a useful resource for anyone seeking inspiration for 2021 and beyond.
Showcasing venues that come Highly Recommended during spring, we have studied ratings submitted from the past three years in the months of March, April and May, highlighting those that came acclaimed for their condition at this time of year.
Find one to play near you – 25 Must Play Golf Courses This Spring – and let's make this a golf season to remember!
Carnoustie Golf Links
Location: Scotland
Review Comment: "What a test of golf, truly the best challenge of golf in Europe. Coming home from 15 is particularly challenging with 16 into the wind you are looking at a good old hit with a wood to get there!"
Spring Condition Rating: 5.00
Drax Golf Club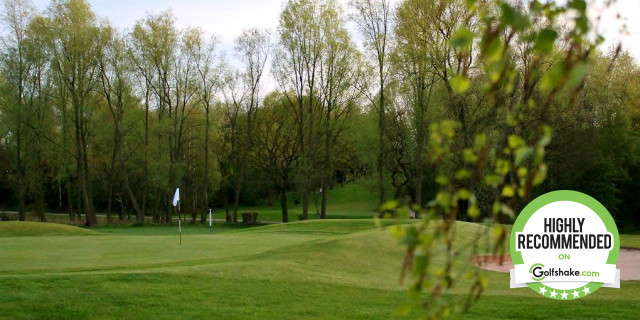 Location: North of England
Review Comment: "Played after a very dry spell of weather and have to say the greens were the best I've played on all year and the rest of the course was in nothing short of exceptional condition."
Spring Condition Rating: 5.00
Reddish Vale Golf Club
Location: North of England
Review Comment: "Excellent course with some fantastic holes. A great golf challenge that any golfer should undertake!"
Spring Condition Rating: 5.00
Barton-on-Sea Golf Club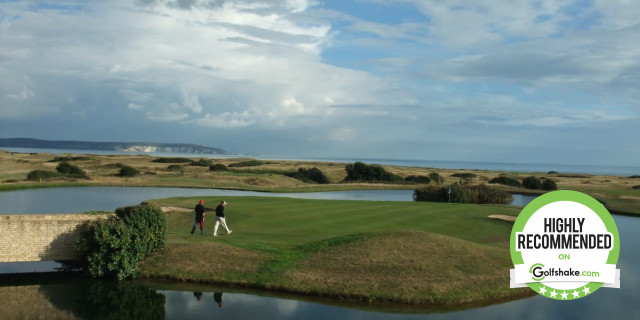 Location: South of England
Review Comment: "Just the perfect well maintained course. The best in the area. The day was a beautiful sunny day with far reaching views across the Solent to the Isle of Wight. The course layout in my view is great and I wouldn't change a thing, slightly challenging for me but I like that."
Spring Condition Rating: 5.00
Hawkstone Park Golf Club
Location: West Midlands
Review Comment: "Both the Hawkstone and Championship courses are fantastic courses with some really good but difficult holes. I will certainly play the courses again. As a middle handicapper the courses are certainly very fair. A must visit. The hotel and Lyle bar are also excellent."
Spring Condition Rating: 5.00
Oswestry Golf Club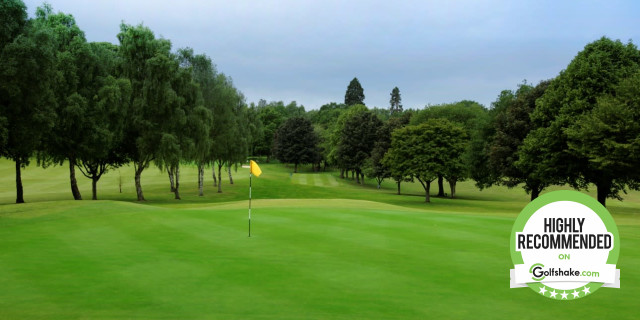 Location: West Midlands
Review Comment: "Stunning golf course. Not long, but well designed to provide a fair test for golfers of all abilities. Plenty of variety in the hole design, lovely welcoming clubhouse and staff. All in all great value for money."
Spring Condition Rating: 5.00
Enville Golf Club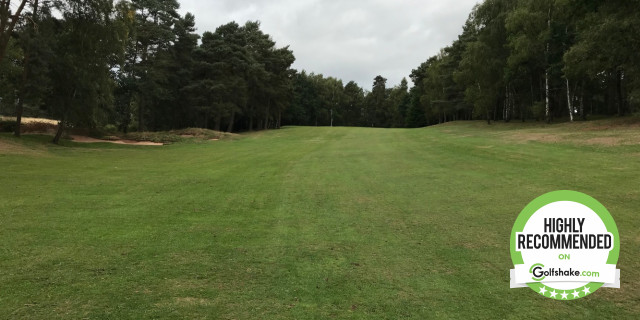 Location: West Midlands
Review Comment: "Enville Golf Club is a fantastic golf venue – both Highgate & Lodge courses provide an enjoyable golfing experience which could be embellished by making use of the extensive practice facilities before your round. Afterwards, enjoy yourself in the spike bar in a relaxing atmosphere. Great value for money, an incredibly well-stocked Pro Shop, obliging staff and by far and away the best greens I have putted on all year."
Spring Condition Rating: 4.90
Druids Heath Golf Club
Location: West Midlands
Review Comment: "Great course. Greens can be challenging as they speed up. Fairways in excellent condition. Friendly staff and good food. What more could you want?"
Spring Condition Rating: 4.88
The Childwall Golf Club
Location: North of England
Review Comment: "Excellent course and always in great shape. Played a few times here now and course drains well and greens always spot on."
Spring Condition Rating: 4.86
Close House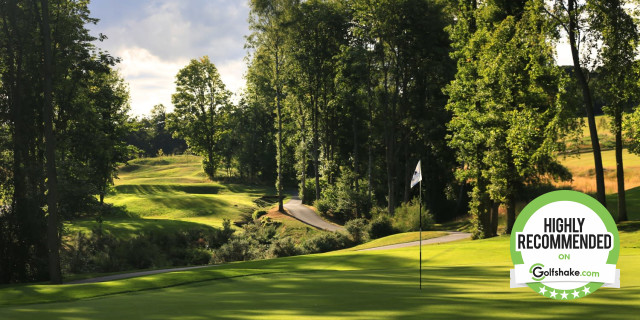 Location: North of England
Review Comment: "The package here is hard to beat, we have now been for the last two years and always love the accommodation and food/beverages. The golf courses are both lovely, funnily enough we preferred the Filly to the Colt, not even sure why. Professionalism in the range and clubhouse is superb and if they added a spa I would be back more often. Certainly worth a go."
Spring Condition Rating: 4.83
The Rolls of Monmouth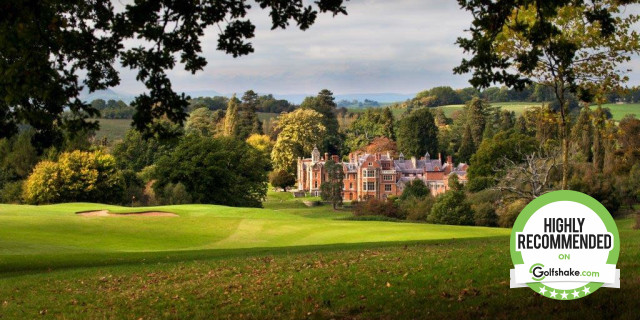 Location: Wales
Review Comment: "This course is a real hidden gem. Can't recommend it highly enough. It is in my top five golf courses I have ever played."
Spring Condition Rating: 4.83
Sand Martins Golf Club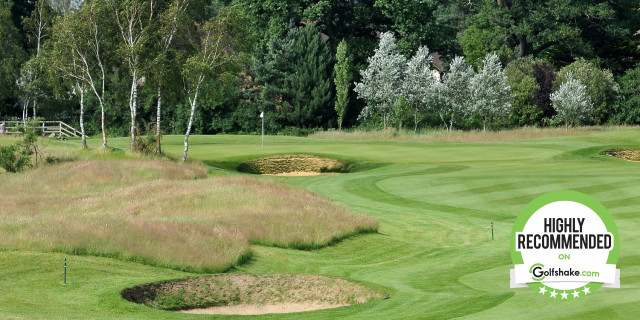 Location: South of England
Review Comment: "The course is in great condition. Greens are very fast and true. Bunkers have consistent good quality sand. Warm welcome and great food."
Spring Condition Rating: 4.83
Belton Park Golf Club
Location: East Midlands
Review Comment: "Lovely weather can make a round but has to be said Belton Park is presented beautifully at the moment. Fun, challenging, receptive greens with fast pace. Smashing fairways too."
Spring Condition Rating: 4.83
Sedgley Golf Club
Location: West Midlands
Review Comment: "I haven't played this course for several years and was very impressed in how the quality of the course as improved. The course is challenging but that adds to the enjoyment. The greens are in very good condition and fairways are wide, but can be challenging if you sway in to the semi-rough."
Spring Condition Rating: 4.83
Vale Royal Abbey
Location: North of England
Review Comment: "Course was in very good condition even with the sweltering sun we had. Greens were in top condition and at a good pace."
Spring Condition Rating: 4.80
Notts Golf Club (Hollinwell)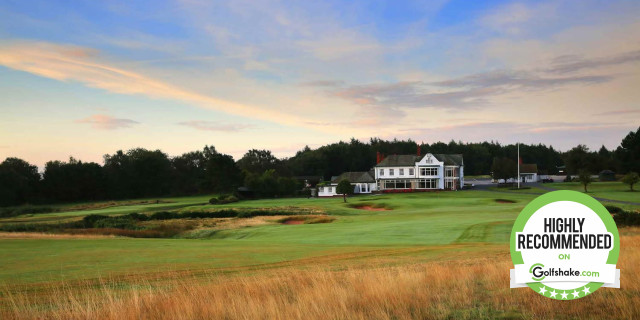 Location: East Midlands
Review Comment: "One of the best courses I have played. You need to be fairly straight off the tee to avoid the heather. The greens and everything about the course is in top condition."
Spring Condition Rating: 4.80
Llanymynech Golf Club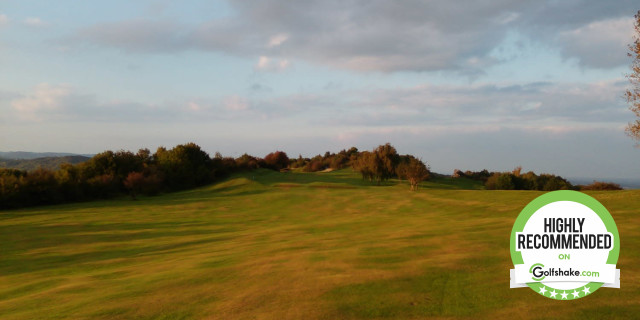 Location: West Midlands
Review Comment: "We visited here less than 24 hours after a bout of very heavy and prolonged rain, but the course was in great condition, with no water logging. The tees, fairways and greens were in excellent condition, the greens were surprisingly fast. The clubhouse, although dated, was stocked with a good choice of drinks and the staff were friendly. We didn't eat, so can't comment on that. It is quite a hilly course in places, but the stunning views are worth it."
Spring Condition Rating: 4.80
Minchinhampton Golf Club
Location: West Midlands
Review Comment: "Easily the best draining course you'll ever play. Always in excellent condition. Very open but hazards and nasty rough everywhere. Facilities and club house superb."
Spring Condition Rating: 4.80
Hurlston Hall Golf Club
Location: North of England
Review Comment: "Good course, first time playing it but I'll return & hopefully shoot better score now I know layout. Club shop was decent."
Spring Condition Rating: 4.80
Duff House Royal Golf Club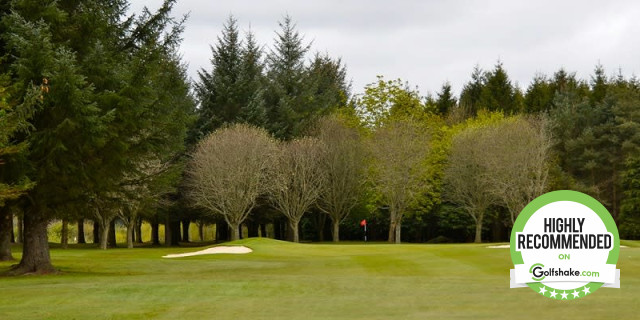 Location: Scotland
Review Comment: "Wonderful course. Tight fairways, but forgiving rough – allows you to find ball but penal enough to make the next shot tough. Two wonderful two tiered greens make for precise approach play."
Spring Condition Rating: 4.80
West Hill Golf Club
Location: South East of England
Review Comment: "Jumped straight into the top 10 courses I've played. Not got a negative thing to say about the course. Manicured tee boxes, lush fairways, soft sandy bunkers, beautiful true running greens. Holes perfectly lined with the right amount of heather. A fun, fair test of golf. You can go slightly off line and still make a score. Will definitely return to play again"
Spring Condition Rating: 4.78
Canons Brook Golf Club
Location: East of England
Review Comment: "Played Canons Brook for first time in years and must say that it has improved from my last visit. Really well looked after and the greens were in great condition. Will definitely be returning sooner this time."
Spring Condition Rating: 4.71
Doncaster Town Moor Golf Club
Location: North of England
Review Comment: "Really enjoyed playing this course. The condition was superb given the time of year. I have played most of the courses in the area and would rate this as my favourite. There is a bit of a walk to the 1st tee, but I'd happily walk double to distance to be play a course as good as this. Thoroughly enjoyable and would definitely recommend!"
Spring Condition Rating: 4.71
Cavendish Golf Club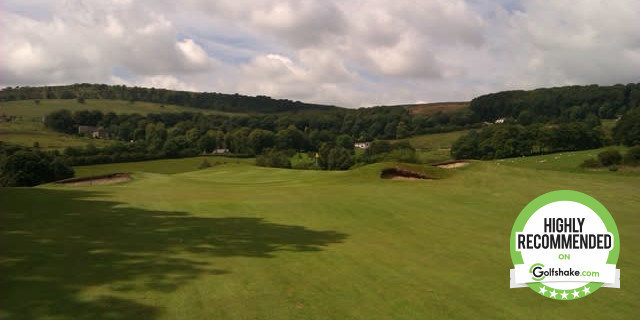 Location: East Midlands
Review Comment: "This is a very friendly welcoming club designed by Dr MacKenzie in 1925 and it has stood the test of time. A member of our party actually said it was the best course he had ever played. Greens immaculate and true. Well done to everyone at the club it is a true first class course."
Spring Condition Rating: 4.70
Toot Hill Golf Club
Location: East of England
Review Comment: "The view from the first tee is stunning, looking over an island par 3. The whole course is in very good condition. As a 16 handicap, I found the course challenging but not ridiculously so and the greens are very tricky with some hard to read borrows. As a senior, I highly recommend playing here."
Spring Condition Rating: 4.67
---
Related Content
21 Highly Recommended English Golf Courses to Play in 2021
36 of the Best Golf Courses to Play in 2021
Must Play Bucket List Golf Courses to Experience in 2021
Could These Be Golf Courses To Play in 2021
Golf Courses to Play That You May Not Know
2020 Golfshake Golf Course Awards
Golfshake 2020 Highly Recommended Golf Courses
Must Play Scottish Golf Courses in 2021
Great Value Golf Courses to Play in Scotland

Credit: Source link