It's been a year and season unlike any other we've experienced, but despite the impact of national lockdowns, golfers across England took full advantage of time they were given to play a wide variety of courses in massed numbers, particularly during the summer. 
Consequently, records were broken, including on Golfshake, which saw unprecedented levels of traffic and rounds submitted into our popular Score Tracker. The Course Section was also a busy place, with thousands of new reviews posted, seeing many venues securing much coveted Highly Recommended status. 
But how did your favourite golf course fair in 2020? We have sought to identify England's biggest improvers, those which can boast a significant enhancement on their rating this year compared with 2019. 
Each of these destinations saw at least ten new reviews entered this season, with a positive upsurge in popularity making them genuine must plays to consider visiting in 2021.
Location: Surrey
Average 2019 Rating: 2.92
Average 2020 Rating: 4.21
Difference: 1.30
Reviewer Comment: "Loved this course, lovely setting – fairways amazing and greens really stunning. The layout is challenging and attractive from a golfers' perspective."
Location: Surrey
Average 2019 Rating: 3.44
Average 2020 Rating: 4.57
Difference: 1.13
Reviewer Comment: "Played the courses several times, enjoyed them so much decided to join. Two exceptional courses, both in great condition, both challenging as well. Par 71 and 72. Lots of ups and downs, scenic, water hazards all over the place. Challenging in a word."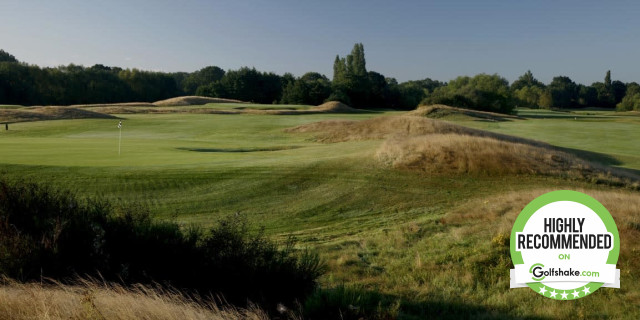 Location: Surrey
Average 2019 Rating: 3.08
Average 2020 Rating: 3.86
Difference: 0.78
Reviewer Comment: "Course in really good condition. Pace of play was very efficient, much faster than when we played in the summer. Very challenging in the wind off the white tees."
Location: Buckinghamshire
Average 2019 Rating: 3.75
Average 2020 Rating: 4.45
Difference: 0.70
Reviewer Comment: "Course in excellent condition. Beautiful views and some really interesting holes."
Location: Derbyshire
Average 2019 Rating: 4.13
Average 2020 Rating: 4.79
Difference: 0.66
Reviewer Comment: "Great layout and the greens are outstanding. Pro shop and staff very welcoming. Definitely one to play again in 2021."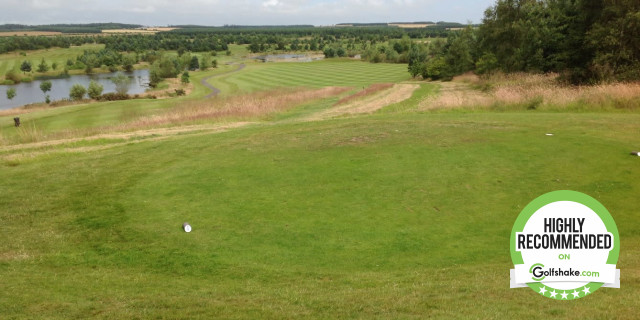 Location: Northumberland
Average 2019 Rating: 4.24
Average 2020 Rating: 4.88
Difference: 0.64
Reviewer Comment: "Visited Longhirst today, both courses seemed to be busy. We played the Dawson and I can easily say it was the best conditioned course I have played in a long time, greens were true, receptive and a perfect pace. If I lived closer I'd join in a heartbeat."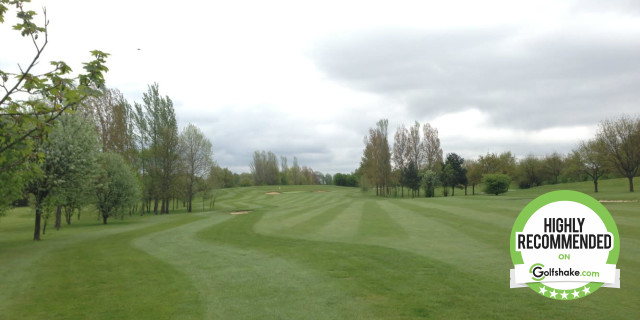 Location: Hertfordshire
Average 2019 Rating: 3.50
Average 2020 Rating: 4.11
Difference: 0.61
Reviewer Comment: "Course was playing well, some challenging fairways and large greens. The course was virtually empty allowing me to get 18 holes done in two and a half hours. Tricky par threes, some easy par fives and a range of easy to tricky par fours. Greens were well watered and true (not too quick) and the rough was forgiving. Enjoyable course to try and master."
Location: Essex
Average 2019 Rating: 3.79
Average 2020 Rating: 4.37
Difference: 0.58
Reviewer Comment: "Excellent condition. We enjoyed the variety of short and long holes and staff were friendly and professional."
Location: Essex
Average 2019 Rating: 3.37
Average 2020 Rating: 3.92
Difference: 0.55
Reviewer Comment: "The course was in good condition. Tee boxes and fairways were well kept and the greens ran true. Great deal of work being done on 'buggy tracks' on the entire course. Well worth a visit."
Location: West Sussex
Average 2019 Rating: 3.56
Average 2020 Rating: 4.08
Difference: 0.53
Reviewer Comment: "Greens are in great condition for this time of year! Played the Lakes and River Courses, both are in good condition and a real test with some tricky dogleg holes and requiring some club thought to get a good score."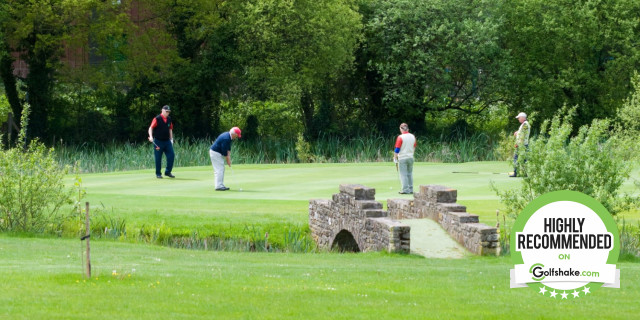 Location: Gloucester
Average 2019 Rating: 3.71
Average 2020 Rating: 4.21
Difference: 0.50
Reviewer Comment: "Chose this as it was only an hour and a half drive away. Glad we did as the course was in great condition and the weather could not have been better. Hotel a bit dated but the staff were excellent. Recommended."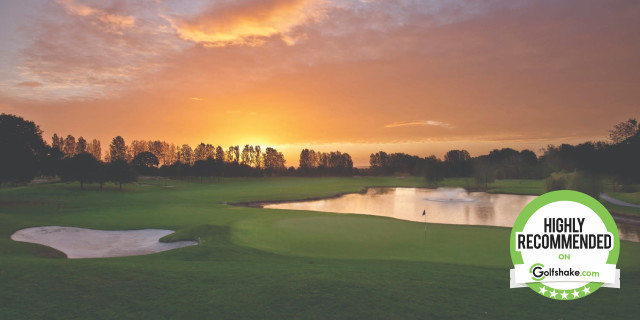 Location: Warwickshire
Average 2019 Rating: 4.00
Average 2020 Rating: 4.48
Difference: 0.48
Reviewer Comment: "Best course I've ever played so far. Challenging but fair. A dream to play on. For every avid golf fan out there you must play this course if you ever get the chance."
Location: Warwickshire
Average 2019 Rating: 3.68
Average 2020 Rating: 4.16
Difference: 0.47
Reviewer Comment: "The course had gone downhill for the last 18 months. But they have a new green keeper and in such a short space of time has done a fabulous job. The greens are amazing and will only get better."
Location: Hertfordshire
Average 2019 Rating: 3.69
Average 2020 Rating: 4.13
Difference: 0.44
Reviewer Comment: "One of my most frequently visited courses in the area. Great value for money and very well kept with plenty of character."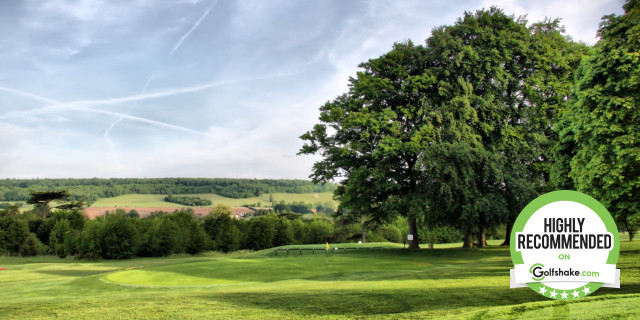 Location: Kent
Average 2019 Rating: 3.79
Average 2020 Rating: 4.19
Difference: 0.44
Reviewer Comment: "Lovely course in picturesque and tranquil surroundings. Nice clubhouse, friendly staff. Good society venue."
Location: Surrey
Average 2019 Rating: 4.10
Average 2020 Rating: 4.53
Difference: 0.43
Reviewer Comment: "Fantastic course in great condition. Quite challenging with little room for error with tree lined fairways on every hole. A good mixture of par 3, 4 and 5s and some stunning holes. Would love to play again and do better."
Location: Bedfordshire
Average 2019 Rating: 3.75
Average 2020 Rating: 4.18
Difference: 0.43
Reviewer Comment: "Terrific parkland course, excellently maintained. A real pleasure to play with something for all standards! No residual water after all the torrential rain, the drainage is second to none."
Location: Hampshire
Average 2019 Rating: 3.36
Average 2020 Rating: 3.76
Difference: 0.41
Reviewer Comment: "Lovely course with amazing view of the Hampshire countryside. Quite forgiving with short rough. Tough going when windy."
Location: Oxfordshire
Average 2019 Rating: 4.19
Average 2020 Rating: 4.59
Difference: 0.40
Reviewer Comment: "Loved it. Very under appreciated golf course which was in superb condition, has an interesting layout with plenty of water and raised tee boxes. A real fair test. Will be back and will be recommending to friends."
Location: Surrey
Average 2019 Rating: 3.67
Average 2020 Rating: 4.07
Difference: 0.40
Reviewer Comment: "Hadn't been here for a while. Played on a society day. Very well looked after by the club and course in great condition especially the fairways which were lush compared to many other places I've played recently. Greens were a little slower than expected but nothing actually wrong with them. Always a good course to play so look forward to heading back soon."

Credit: Source link